C95 Radio Marathon
for Breast Cancer Research
Thursday, October 19, 2023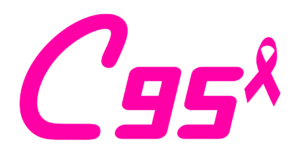 Listen to C95 on Thursday, October 19, 2023 from 6am to 6pm for their 24th annual Radio Marathon for Breast Cancer Research.
C95 will broadcast LIVE for 12-hours from Lawson Heights Mall to raise awareness and funds for breast cancer research in Saskatchewan. They'll be joined on-air by the brave individuals affected by breast cancer and local businesses, fundraisers and individuals who support this annual event.
Thank you to valued partner, Midwest Laser Centre! Cameco will match all donations up to $50,000 – double your donation and make twice the impact!
Since 2000, the C95 Radio Marathon for Breast Cancer Research has raised an incredible $5.9 million! These funds bring hope and help to provide the best quality of life possible for breast cancer patients in our province.
Every year in Saskatchewan, it is estimated that 760 women are diagnosed with breast cancer and 170 Saskatchewan women will lose their life due to breast cancer.
All funds raised are donated to the Cancer Foundation of Saskatchewan who is the fundraising partner of the Saskatchewan Cancer Agency. Donations directly support the Agency's researchers that work right here in our province and continue to develop new standards of care, conduct bench research, and bring clinical trials to cancer patients. One hundred percent of the proceeds raised support breast cancer research in Saskatchewan.
Become a fundraiser for the C95 Radio Marathon! Set your fundraising goal and encourage your friends, family, and colleagues to sponsor you – all in support of breast cancer research in Saskatchewan!
How to sign up to fundraise
Donate Now
How The Marathon Began
A breast cancer diagnosis can be devastating. Read the inspiring stories of breast cancer survivors Kristen, Marcia and Jennifer to learn WHY the C95 Radio Marathon matters.