In 2021 there were over 6,000 Saskatchewan residents newly diagnosed with cancer. When cancer strikes it doesn't care where you live, where you work, your personal responsibilities or your financial well-being.
Cancer comes at a cost. Besides the drain on both your emotional and physical well-being, the majority of cancer patients suffer a loss of income. At the same time, there is a rise in expenses such as additional treatments, home health services, travel, accommodation, and nutritional supplements. All of these plus regular household bills and suddenly the financial impact of cancer becomes overwhelming and emotionally devastating.
But you can help.
At the Cancer Foundation of Saskatchewan our goal is to ease the burden for cancer patients and ensure they have the comforts needed to provide them with the best outcome possible. Your gift to the Patient Care and Comfort Fund can help. Your donation provides items that can be taken for granted, but make the cancer journey more caring and comfortable.
The Patient Care and Comfort Fund can support patients by providing:
• Taxi vouchers
• Gift cards for groceries and fuel
• Parking passes
• Refreshments for the nutritional carts at the cancer centres
• Equipment like IV poles and electronic weigh scales
• Digital thermometers
• Critical pre- and post-treatment dental procedures
• Furniture in the cancer centres and lodges
• Access to cable television, internet and translation services
• New treatment and waiting room chairs
• Blanket warmers
These comforts and necessities have a significant impact on the well-being of cancer patients. Every donation brings hope, and lets cancer patients know you care.
Thank you for supporting your family, friends and neighbours as they go through cancer treatment.
Donate Now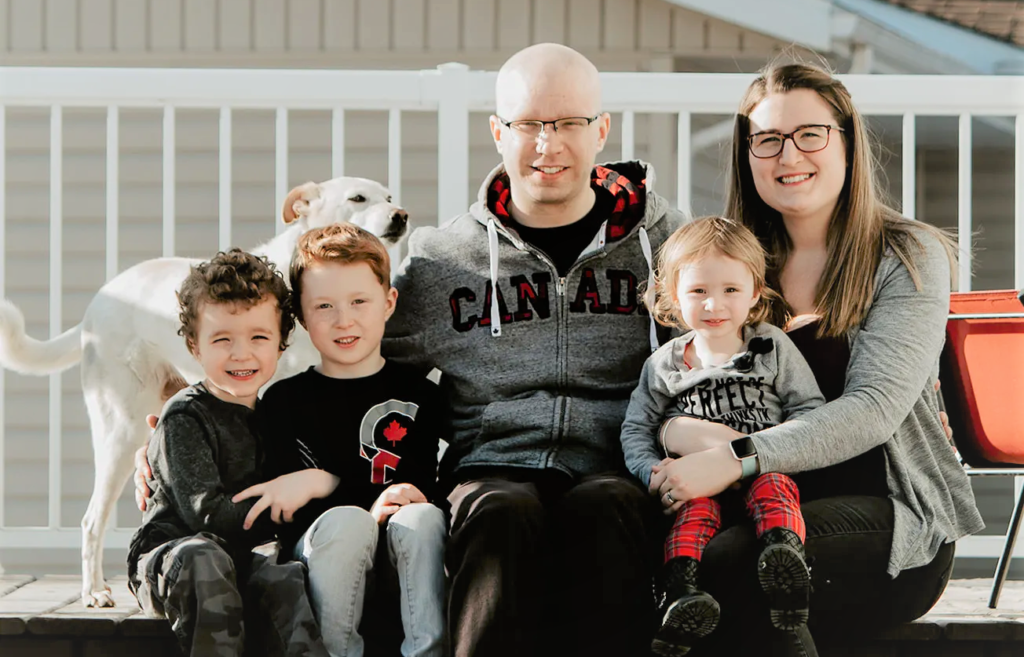 James Rathgeber, pictured here with his family, is just one of the patients who has benefited from the Patient Care and Comfort Fund. Cancer stole his ability to hear his children; you gave it back.
Read James' Story