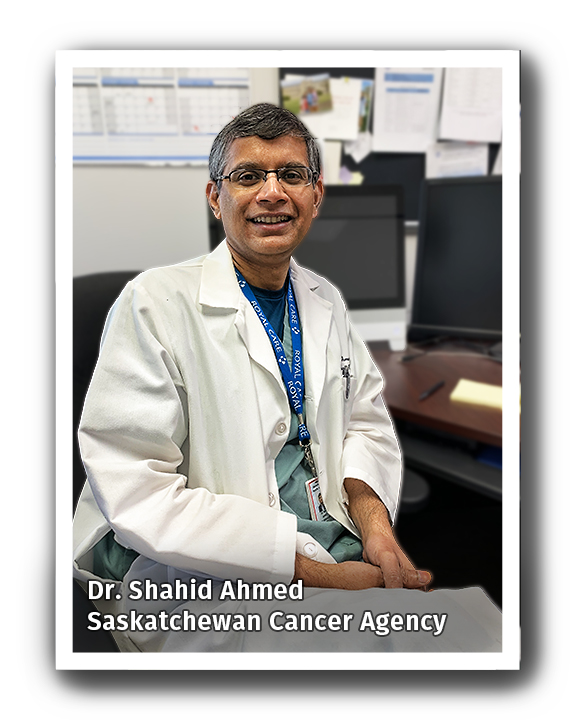 Hi,
I'm Dr. Shahid Ahmed and I'm the Medical Director, Academic & Medical Oncologist with the Saskatchewan Cancer Agency.
When you hear, "it's cancer," the first thing you think is, how bad is it? And, sadly, over 5,600 people in Saskatchewan will hear those words this year. Your family, friends, neighbours, co-workers, someone you love. And when you learn it's an advanced stage cancer, it can take your breath away.
In June 2014, that was exactly what happened to Kristen Fiolleau, a busy mother of a two-year-old girl. What she hoped might be a cyst was much more serious. She had stage IV triple-negative breast cancer.  She was only 31 years old.
"I was in shock and I had a lot of anger upon hearing those words," Kristen explains. "Someone was telling me I had an expiry date. I was terrified!"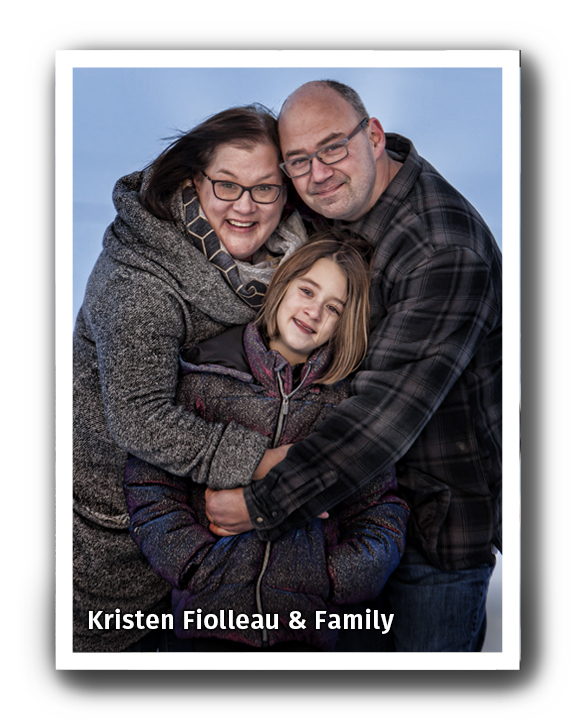 I have the privilege to be part of the cancer team involved in Kristen's care. Kristen, and so many others like her, is why I am dedicated to ensuring world-class, cutting-edge research and leading treatments are available for you and your loved ones right here in Saskatchewan.
We know what good research can do for many cancers. We've seen a 30% reduction in cancer deaths over the past decades because of advances in treatment, but there's still a long way to go.
I hope you will donate today to support cancer research taking place in our province for the people of Saskatchewan.
Thank you so much,

Dr. Shahid Ahmed, Ph.D., MD, FRCPC, FACP
Medical Director, Academic and Medical Oncologist
Saskatchewan Cancer Agency
Donate Now