Andi's Story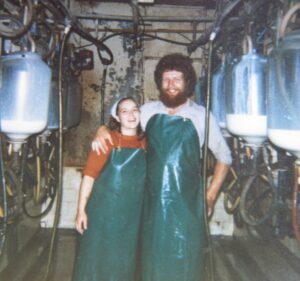 Andi Beaver and his wife Pam met and fell in love while traveling in Israel. Throughout their 44-year marriage, Andi and Pam taught skiing in Jasper, raised two sons in Battleford, Saskatchewan, and became grandparents four times over. They are no strangers to adventure.
But they had another journey to embark on in 2021. Only this time, it was cancer.
Andi began suffering with pain in his back and shoulders. He couldn't sleep; he described it as agony. A sneeze resulting in a cracked rib truly sounded the alarm. His doctors told him he had an inoperable malignant tumour on his spine. His body was full of lesions, and the diagnosis: multiple myeloma.
Fortunately, Andi was a perfect candidate for a stem cell transplant. His own stem cells were harvested using an apheresis machine. What he didn't know at the time was that the machine was there because of you.
In 2021, the Saskatchewan Cancer Agency approached the Foundation in need of urgent funding. The apheresis machine needed replacing two years ahead of schedule. Continued breakdowns and increased repair costs were resulting in postponed and cancelled cancer patient stem cell transplants.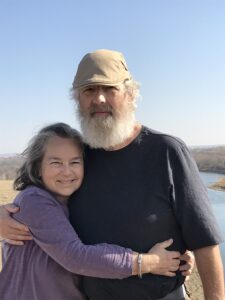 Thanks to donors like you who support our Foundation's Greatest Needs Fund for cancer patients, we immediately purchased a new apheresis machine at a cost of $100,000. Your gifts ensured that treatments for the most vulnerable cancer patients in Saskatchewan were not delayed.
Andi is in remission, but he knows it's not forever. The cancer will return. And when it does, your gift can ensure that oncologists have all the tools they need to guide him to another positive outcome.
Your donation can help to ensure that those fighting the battle of their life have access to the best cancer care when it's needed most.
Donate Now